Fish
From questden
♓ fish ♓ by Typo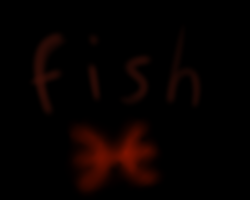 Original
---
Reboot
---
A quest about a timid, traumatized salazzarine named Kyhzee and an easily flustered amtsvane named Sazvgao, living on a spaceship. They both totally like each other but neither has had the guts to say anything to the other. Maybe with /quest/ helping, Kyhzee might finally say something to him about his feelings. Also there's another person and probably a plot somewhere (but if it doesn't revive someday all we'll ever know it for is the adorable romance).
Rebooted 4/25/12: http://www.tgchan.org/kusaba/quest/res/404491.html

This article is a stub. You can help improve Wikiquest by expanding it.
ITQ
Appearances by the cast Inside the Quest, all post-reboot.