Dungeoneer
From questden
There are multiple quests with a similar name. For other uses, see Dungeon Quest.
The attempts of a sentient dungeon to repair her damaged Dungeon Heart and establish a successful new dungeon.
Characters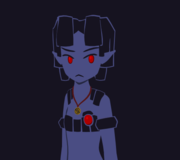 Deem
Secretly the dungeon. Part of her damaged dungeon heart is embedded in her golem body. She's a little unstable. Hasn't been outside for several thousand years.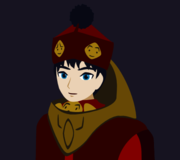 Merud Emetter
Academic golemeter, a mage who specialises in creating golems. Loves talking. Has wizard eyes. Secretly golem fancier?

Kallia
Apprentice golemeter. Hangs out with Merud. Superpower is sass.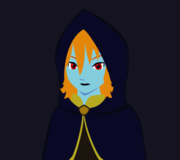 Hin Ivac
Blacksmith. Half ogre. Having trouble getting recognition for her skills so she decided to give dungeoneering a shot.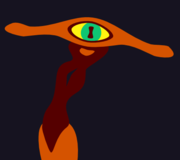 Stargazer
Reisarf's staff. Possibly a squid. Maybe an alien. She likes to watch.

Reisarf Silen
Entered a pact with a starspawn, which has given him otherworldly knowledge and stunted his growth. Preternaturally calm.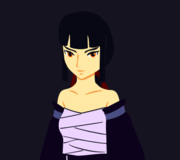 Moriko Aritawa
Hammer wielding warrior from across the sea. Serious demeanor but can get flustered.

Other Appearances
ITQ
A list of appearances by the Dungeoneer cast Inside the Quest.
| | |
| --- | --- |
| Thread 1: | Deem 1, Deem 2, Merud 1, Deem Hugged, Merud 2, Deem 3, Deem 4, Deem 5, Deem 6, Deem 7, Stargazer 1, Reisarf 1 |
| Between Threads 1 & 2: | Deem 8 |
| Thread 2: | Deem 9, Deem 10, Deem 11, Deem 12, Deem 13, Deem 14, Kallia 1, Kallia 2, Reisarf 2, Kallia 3, Hin 1, Deem 15, Deem 16, Deem 17 |
| Mahou Shoujo Mystical Dungeoneer: | Questing Beast 1 |
Gallery
Official
Fanart
Gee Deem, what do you
want to do tonight?
By Smik