Jim Quest
From questden
Jim Quest by Jim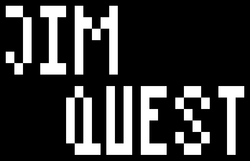 Top-down view of a zombie apocalypse! Author and quest vanished without a trace. Plz come back guys. :(
...Turns out the author, Jim, is indeed alive, and may continue Jim Quest soon. However, the author also happens to be an unreliable, lazy bastard, and thus, any promises made by him are to be taken with a grain of salt.

This article is a stub. You can help improve Wikiquest by expanding it.
ITQ
Jim's appearances Inside the Quest.